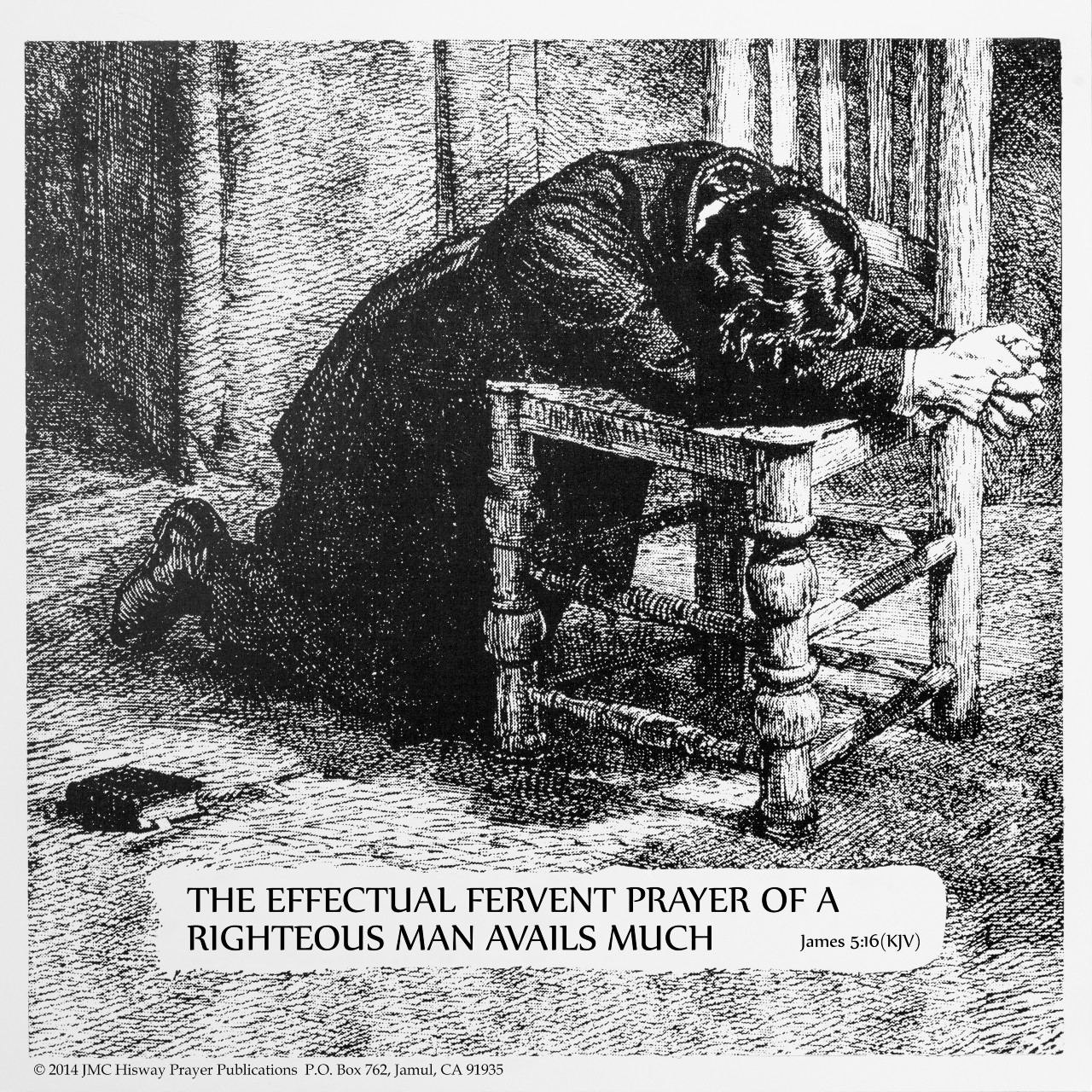 PRAYING MAN PRINTS - SMALL
Each print is printed on a durable high quality stock. 12" x 12"
Each 12" x 12" print is printed on a durable high quality stock. "The effectual fervent prayer of a righteous man avails much" James 5:16 graces the front. The print can be easily framed to become an inspiration for prayer in any room or office it is hung.
Originally drawn in 1862, the Praying Man was shortly thereafter carved in wood (wood carving was a common art practice for illustrating books during that era). After selecting a smooth piece of wood, the artist would spend long tedious hours cutting into its surface an exact duplicate of the original illustration. The finished work was then attached to a printing press which in turn enabled mass-reproduction of the masterpiece. For well over 100 years now the Praying Man has been the source of inspiration for Christians of all faiths.
The James 5:16 scripture concerning "effectual prayer" graces each print. Now available exclusively through Hisway Prayer Publications.
Prints will be shipped in a protective mailing tube.
Reviews can be seen or left on our book listing on Amazon.com.